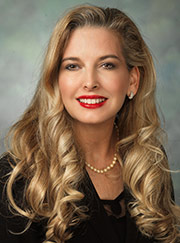 Colleen Marshall, RN is our ​nurse ​Aesthetic Injection Specialist – an expert specializing in facial fillers and neurotoxins including Botox®, Juvéderm®, and Radiesse®.​ and Voluma.
She also specializes in other aesthetic treatments such as PRP therapy for scalp and face and various noninvasive Medical Spa treatments.
Colleen is a highly respected and trusted Registered Nurse (RN) and Aesthetic Specialist servicing the North Shore of Chicago and surrounding areas for the last decade. She has 26 years of experience in the beauty industry, with 16 of those years as a practicing nurse. Colleen is able to work with her clients and really understand their goals. She is known for her caring and gentle touch, patience, and the ability to bring out the natural beauty in any person.
Colleen established herself as a nurse first working at Northwestern Memorial Hospital, then the Greater Northwest Medical Group, The Fahey Clinic, and the North Suburban Maxofacial Group. Since then, she has had the pleasure of training several doctors and nurses in the art of cosmetic aesthetics. Colleen's gift in anti-aging solutions and skin rejuvenation has made a difference for many satisfied individuals across the Chicago-land area.